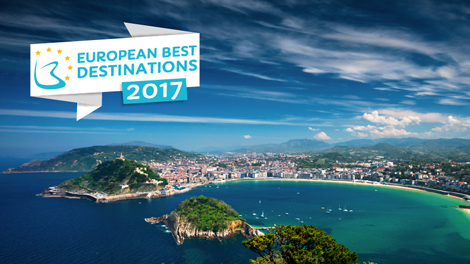 Cvent Reveals 2017's Top 25 Meeting Destinations in Europe, Middle East and Africa (EMEA)
Cvent Reveals 2017's Top 25 Meeting Destinations in Europe, Middle East and Africa (EMEA)
London once again tops the Cvent Destination Index
Regional cities Birmingham and Manchester continue to grow in popularity rising to no. 19
and no. 21 positions
IMEX, Frankfurt – May 16, 2017 – Cvent, Inc., a leading cloud-based enterprise event management company, today revealed its annual list of the top 25 cities for meetings and events in EMEA as well as the top 10 destination choices for UK Meeting, Incentive, Conference, and Exhibition (MICE) Planners. The lists were compiled according to meeting and event booking activity using the Cvent Supplier Network. Cvent sourced close to ٧ billion in meetings and events globally through its marketplace in 2016.
London once again placed as the top city. Large regional cities Birmingham and Manchester proved even more popular this year; Birmingham rose to no. 19 (up three places from last year) and Manchester rose to no. 21 (up two places from last year). Although not making it to the top 25, the biggest leap saw Bristol capture no. 39, up 22 places from last year.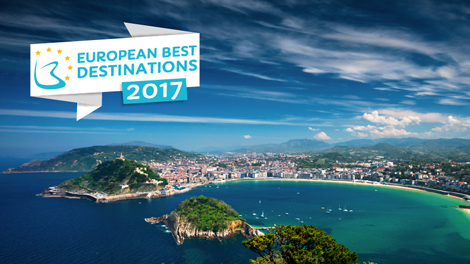 The Top 10 cities in EMEA for 2017 are:
London, England
Barcelona, Spain
Berlin, Germany
Amsterdam, Netherlands
Paris, France
Madrid, Spain
Frankfurt, Germany
Rome, Italy
Munich, Germany
Prague, Czech Republic
View the full 2017 list of Top 25 Meeting Destinations in EMEA
Top 10 Cities for UK MICE planners are:
London
Birmingham
Manchester
Bristol
Leeds
Dublin
Edinburgh
Glasgow
Barcelona
Amsterdam
Other notable highlights in Cvent's destination list include:
UK MICE planners prefer to organise meetings on their home turf – eight out of the top 10 destination choices were in the UK
Dublin, ranked no. 14, saw the highest increase of Average Daily Rate (ADR) in the top 25 – an increase of 15.4%
Kevin Fliess, VP of Marketing for Cvent's Hospitality Cloud, comments: "Meetings and events are critically important to the economy of cities of all sizes across the globe. While London has once again retained its no. 1 position in this year's top 25 EMEA list, it's clear that competition is becoming fiercer. Ten years ago, regional UK cities would have had to fight very hard to compete with London, but a combination of large investment into state-of-the-art conference and event facilities, city regeneration and far better infrastructure has propelled the popularity of cities like Birmingham and Manchester within the international MICE community. Even though it didn't make it into this year's top 25, Bristol is definitely one to watch."
Fliess added: "UK MICE planners also demonstrated their national allegiance by preferring to organise events on home turf. This may be partly due to the weakening of the pound since June 2016, which has made it costlier in some cases to organise meetings and events overseas."
Cvent evaluated more than 2,650 European cities featured on the Cvent Supplier Network to compile the annual list. Activity was tracked from January 1, 2016 to December 31, 2016 and the ranking was then determined by a set of qualifying criteria consisting of:
Unique Request for Proposals Received
Total Room Nights
Awarded Request for Proposals
Awarded Room Nights
Percentage of Qualified Meeting Venues
Number of Profile Views
Featuring more than 245,000 hotels, resorts and special event venues, the Cvent Supplier Network (CSN) is one the world's largest and most accurate databases of detailed venue information. The CSN contains listings of hotels and other venues in more than 175 countries that can be searched and filtered based on approximately 200 meetings and events attributes.
For media enquiries, please contact:
About Cvent, Inc.
Cvent, Inc. is a leading cloud-based enterprise event management company, with tens of thousands of customers and more than 2,500 employees worldwide. Cvent offers software solutions to event planners for online event registration, venue selection, event management, mobile apps for events, email marketing, and web surveys. Cvent provides hoteliers with an integrated platform, enabling properties to increase group business demand through targeted advertising and improve conversion through proprietary demand management and business intelligence solutions. Cvent solutions optimize the entire event management value chain and have enabled clients around the world to manage hundreds of thousands of meetings and events. For more information, please visit Cvent.com or connect with us on Facebook, Twitter or LinkedIn.